If you have not booked checked luggage during the purchase process, at least one piece of hand luggage is allowed on your flight. You will find the details of this hand luggage on your travel documents. This document will be available in your order details.
| Important : If you wish to add luggage after your reservation or a special baggage (sport, leisure, bulky item...), you must do so from the airline's website. Charges may apply.
If you have booked checked luggage or if it is included in your booking, you will find all the baggage information (dimensions, weight, quantity, etc.) directly in your member account: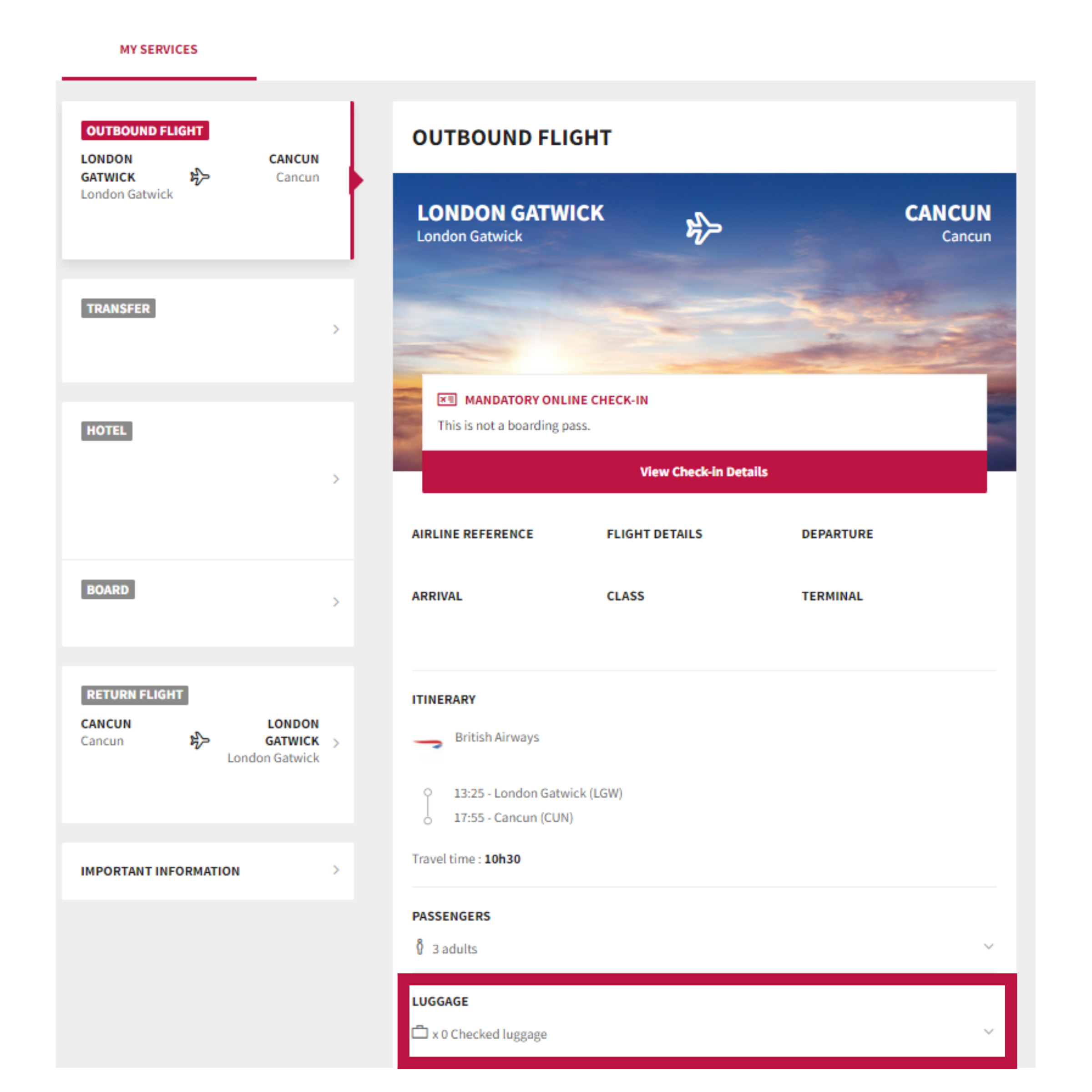 | Important
If you exceed the weight per suitcase, a fee will be charged when checking in your luggage. Be careful not to exceed a weight of 32 kg, or your baggage will be refused check-in.
You can also consult the regulations on items prohibited in the hold and in the cabin, directly on the airline's website.